Welcome to the Textile Machinery Association
The VDMA Textile Machinery represents a powerful branch of the German mechanical engineering. About 140 member companies, ranging from spinning to finishing, many of them world market leaders, are mostly medium-sized firms and represent around 90 percent of the total volume of the industry.
VDMA members@ITMA

This guide gives an overview of all
exhibiting VDMA members highlighting
suppliers of machinery for recycling
as well as machinery for processing
recyclates into new products.
CIRCULAR ECONOMY
Machinery for recycling and processing recycled materials
VDMA and its members support the transition to a functioning circular economy. The textile machinery industry is an indispensable partner in this transition. The following list provides an overview of the products and services of VDMA members that make this possible.
BOOK YOUR WEBTALK
Attract new potential customers through your own webtalks
Here you will find information, the conditions of participation and the booking form.
SOURCING SERVICE
Search for textile technology or special textile products to see the dedicated VDMA member offerings.
Please click here

CONTACT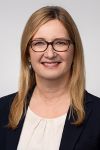 Christine Karin Schmidt
Textile Machinery
T +49 69 66 03 14 73
E: ch.k.schmidt@vdma.org
RECORDS WEBTALKS
Below you will find all the recordings of the Textile Machinery Webtalks that took place at the Industry Arena this year.