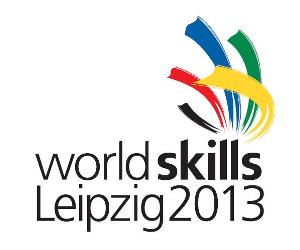 WorldSkills Competition at its best at the Leipzig Trade Fair and Exhibition Centre
WorldSkills Excellence Festival for transnational vocational training
'A time to make friends' was the motto of the 2006 World Cup and Germany was very able to show the world what it was like to have a World Cup hosted by friends. Seven years after that legendary World Cup, Germany now seeks to inspire young people and skilled experts from the world of vocational and educational training with a flawless WorldSkills Competition 2013 and an exciting WorldSkills Excellence Festival "Made in Germany".
"Made in Germany" stands for excellence of engineering and design the world over. It is a seal of quality and the standard to which we naturally aspire in hosting WorldSkills 2013 in Germany. WorldSkills Leipzig 2013 – Made in Germany is a promise. The promise to deliver an unparalleled competition in a setting that offers a rich cultural and historical experience.
We will offer all involved a rich and unforgettable experience that will deliver benefits to them not only for the rest of their careers but for the rest of their lives. The prime focus, of course, is on the competitors and the champions – and we aim not only to look after them extremely well during their stay, but also to ensure that they can continue to build their networks and international exchanges long after WorldSkills 2013 is over.