At this year's Control trade show, HEIDENHAIN will be presenting a length gauge of the ACANTO series with a measuring length of 30 mm.
These length gauges are characterized by their absolute position value formation and are ideal for use in production-related metrology, at multipoint inspection apparatuses and in automated inspection equipment. The optical scanning of absolute graduations on which the length gauges are based eliminates the need to move axes to reference marks and permits high accuracy over the entire measuring length.
For application in shop-floor metrology, ACANTO offers a degree of protection of up to IP 67. Thanks to its plug-in cable, the length gauge can be integrated easily in the customer's environment, and various cable lengths offer the customer modularity in application.

The EnDat 2.2 interface, which is well known in the absolute HEIDENHAIN encoders, offers a convenient status request function and diagnostic capabilities, makes it possible to quickly put a system into operation, and permits high clock frequency.
During commissioning, the device data can be read out over the EnDat 2.2 interface for self-configuration; during operation, valuation numbers permit diagnostics on the quality of the incremental and absolute tracks. In addition, OEM-specific information can be saved in the length gauge's memory. The innovative plunger bearing technology enables the length gauge to operate with low wear and friction.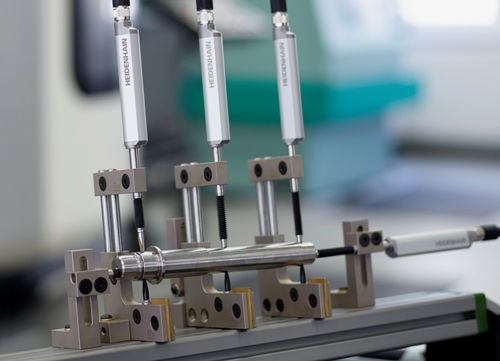 Responsible for the content of this press release: DR. JOHANNES HEIDENHAIN GmbH