HEIDENHAIN is expanding its product range of absolute rotary encoders in the ECN/EQN 400 series with PROFIBUS and PROFINET interfaces in the design with 58 mm housing diameter. In addition to the solid-shaft rotary encoders that have already been introduced to the market, it will now also offer encoders with a sturdy hollow shaft and a diameter of 12 mm.

It will have a blind hollow shaft with clamping ring. The sturdy hollow-shaft connection is designed for a maximum shaft speed of 6000 rpm. It is resistant to shock (6 ms)
up to 1000 m/s2 and vibration up to 100 m/s2 in accordance with DIN. The rotary encoder provides protection to IP 64. The rotary encoder is designed in accordance with
DIN for an ambient temperature range from –40 °C to +70 °C.

These rotary encoders with PROFIBUS interface now support the DP-V2 encoder profile and are therefore ready for the demands of robot control and production technology. Absolute rotary encoders with PROFIBUS can be configured and parameterized to meet the requirements of the application.

The versions with PROFINET interface support the functions of Conformance Class 4 (full scaling and preset functions) and offer Ethernet-based real-time and
IT communication. They find use in manufacturing systems, process automation and drive applications.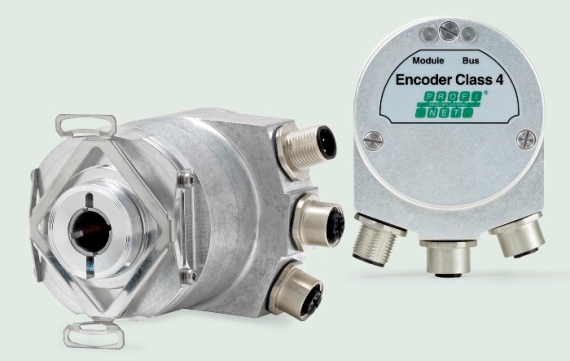 Responsible for the content of this press release: DR. JOHANNES HEIDENHAIN GmbH