| | |
| --- | --- |
| | |

Dear IndustryArena member (Member),

after the summer holidays, the full concentration is on the highlights in autumn. For many members of our community, the focus is primarily on the final spurt to EMO 2023 in Hannover in September, when the world of metalworking meets. So it's time to start working through the checklist for the mega-event.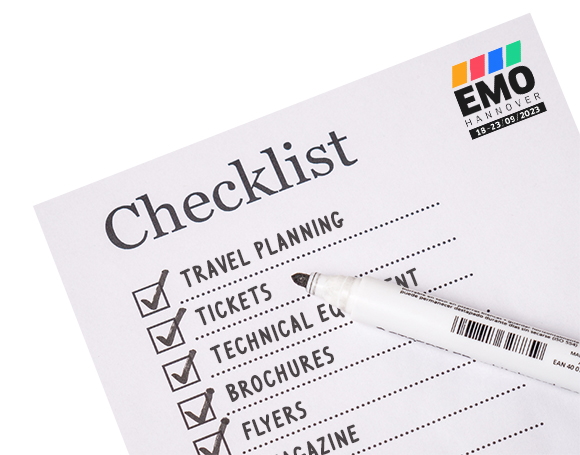 Regarding EMO, we would also like to draw your attention to our free ticket option, as well as an interesting article about a post-pandemic hangover published on the EMO website. We introduce you to the HEIDENHAIN path to green manufacturing and this month we take a look at recommended CNC software. In addition, you´ll find as always some other exciting topics. Enjoy reading.
---
Topics in this newsletter:
EMO 2023: the HEIDENHAIN path to green manufacturing
Unanswered Forum Threads
2023: The year of the post-pandemic economic hangover
Used Machinery Marketplace
Save your free ticket to the EMO Hannover 2023 now!
Videos of the month
Best CNC Software 2023
Our Top Forum Threads
Our Top Forum Posters
Interested in becoming a business member?
Advertise with IndustryArena
EMO 2023: the HEIDENHAIN path to green manufacturing
---

The best way to reduce shopfloor energy consumption is to get faster. Soon to be exhibited at EMO 2023, solutions from HEIDENHAIN can reduce your setup time, cycle time and downtime. Speed up your probing process by 30% with HEIDENHAIN touch probes. Shave five seconds off every tool breakage inspection with the TD 110 in-process tool breakage detector. Improve your cutting speed and tool life with trochoidal OCM milling cycles. And eliminate the need for purge air with HEIDENHAIN angle and linear encoders, featuring a 99% smaller carbon footprint.
---


For CNC geeks our forum is the perfect place for exchanging ideas and tips on CNC machining. However, a few questions remain unanswered but maybe you can help other members to solve their problems?


7 forum threads of the past days that haven´t been answered yet:


More unanswered threads you can find via the link below. And if you need help with your own projects, don´t hesitate to start a new topic in our forum.


2023: The year of the post-pandemic economic hangover
---

"We expect 2023 to be the year when many of the pandemic-induced economic trends weigh on economic growth in a notable way. Economic output will be under pressure on two major fronts: inflation and the rundown of excess savings will weigh on consumption as real disposable incomes fall; and higher interest rates will depress investment spending by constraining the ability of firms to borrow and finance projects. ..."
Used Machinery Marketplace
---
Are you looking for a used machine? Take a look at our used machinery market, no matter if you need one for hobby or professional. Filter among more than 22,000 products by machine type, operating hours or price to find the machine you are searching for, quickly and precisely.

Take a look at these two machines for example:

Maho MH 600 C
Washing and dyeing machine
Maho
Tonello
Vertical milling machines
Textile machines
Free Ticket for EMO Hannover 2023
---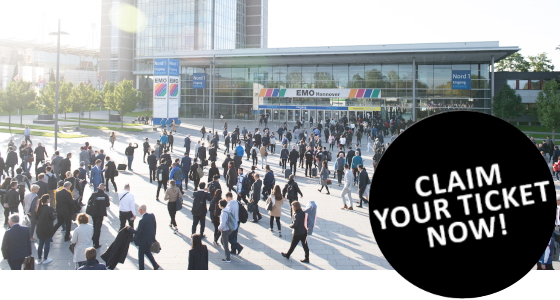 From September 18 to 23, the world of metalworking will once again open its doors in Hannover. Once again this year, thousands of exhibitors from the manufacturing industry await you at EMO 2023 with their new products and innovations. As a registered member of IndustryArena, we will provide you with your ticket free of charge! Don't miss this event and get your free ticket to the trade show!

---
As every month we have a few nice CNC videos matching its highlights. This month there are especially many animals for which there are days of honour.

In addition, some other animals such as cats, lizards, owls, orangutans or honey bees are also valued in August. If you have other CNC videos about any of these animals, the community would love it if you could share them on our forum.


Best CNC Software 2023 (Router Controllers, CAM & More)
---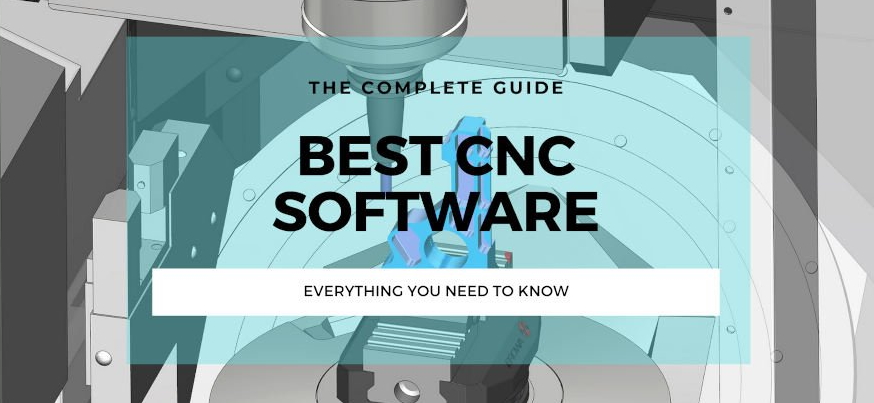 You might be interested in the article that we found on cncsourced.com:
"With such a variety of CNC router software on the market, it can be a pain to figure out which covers your needs without being overly complicated. Easel is likely to be the best CNC software for most users – especially beginners. The free version covers everything you need in a single software, with a user-friendly interface that is compatible with the vast majority of CNC routers. More advanced users may look to use more specific applications to get access to advanced tools not available in "all-in-one" solutions..."

---


Would you like to know which topics have been most interesting for the community recently?


Here are our 7 most visited forum threads of the last weeks.


You want to get more involved within the community? We are always looking for forum moderators and professional geeks in CNC & manufacturing techniques. If you would like to become a moderator at IndustryArena and CNCzone, please get in touch with us.


---
Last month, too, there was intensive discussion in the forums and an exchange of ideas and tips.

Here are the most active posters in July:

peteeng and joeavaerage have changed the positions on the podium, followed by ardenum2 on position 3 again. Thanks to them and all our members who post in the forums


Interested in becoming a business member?
---
Effective inbound marketing succeeds through the enthusiasm and engagement of the target group. Place your content in a strong network, make new contacts and build up business relationships.



Push your business by advertising with IndustryArena
---
Please, don't hesitate to contact us for more detailed information about our services.


Further information
Find out more about our new online advertising opportunities, products and services with IndustryArena.com or CNCzone.com.
IMPRINT
IndustryArena GmbH
Katzbergstraße 3
40764 Langenfeld
Phone: +49 2173 89 33 2 00
Fax: +49 2173 89 33 2 22
Mail: info@industryarena.com
Web: www.industryarena.com
Court of registration: Amtsgericht Düsseldorf
Registration number: HRB 60638
Auth. representative: Frank Nolden, Dr. Wilfried Schäfer
VAT: DE263844177