The next webinar for our French speaking audience starts on 30 november 2020. This time it's all about the iConn compressor service 4.0:
Les solutions en temps réel de l'industrie 4.0 avec iConn Compressor Service 4.0 offrent des avantages majeurs aux utilisateurs d'air comprimé.
Nous vous invitons à notre webinaire gratuit sur iConn Comppressor Service 4.0 de CompAir, organisé par Cyrille Lebossé Aftermarket Distribution Manager.
La mise en réseau numérique des composants d'un système d'air comprimé (par exemple, compresseur, filtre, sécheur, etc.) peut réduire les coûts et augmenter la disponibilité du système. Faites confiance aux solutions Industry 4.0 et à iConn.
iConn est compatible avec tous les appareils CompAir, est convivial, facile à installer et peut être intégré comme solution de mise à niveau dans des équipements existants (et/ou concurrents). Avec iConn, vous pouvez désormais surveiller l'ensemble de votre parc de compresseurs et de votre système d'air comprimé, partout dans le monde, via un PC, une tablette ou un smartphone.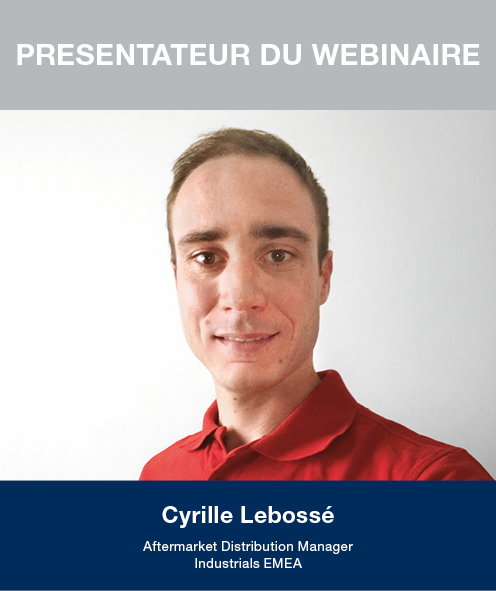 S'INSCRIRE AU WEBINAR D'iConn
Lundi 30 novembre; 9:00 à 9:30 UTC+2

Que peut apporter iConn?
ANALYSE AVANCÉE À DISTANCE de l'approvisionnement en air comprimé grâce à la surveillance des paramètres de fonctionnement basée sur le cloud.


ÉVALUE LES DONNÉES HISTORIQUES et fournit une analyse prédictive et cognitive.


RÉDUIT LE RISQUE d'interruption de service grâce à la télésurveillance et aux l'alertes.


LA MAINTENANCE est effectuée exactement au moment où la probabilité d'une défaillance augmente et seulement à ce moment.

... et bien d'autres avantages que nous aimerions vous démontrer dans notre webinaire iConn.